payatek products are suitable for:

Comprehensive analysis of body composition and health, examination of size changes and the effectiveness of diets are provided by accurate three-dimensional scans of the body. The goal is to determine the best weight management strategy to prevent injury.

3D Body scanning and analysis of an athlete's posture includes objective information on sizes and volumes, body health indicators and changes. In sports, continuous improvement is an important principle.

Analysis of foot health, gait, skeletal system and accurate modeling using technological equipment, provides objective and quantitative data that helps professionals to make the most practical and accurate orthoses.

Evaluating the treatment process and the effectiveness of the treatment plan, using the equipment that most easily assesses the patient's gait and skeletal system, provides the highest level of patient support.

A specialized treatment plan is made possible by accurately diagnosing the structural or compressive differences between the left and right legs and the lower limbs. The goal is to improve strength, balance, weight bearing and accurate recognition of asymmetries.
I see PayaTek professional team as very capable, progressive and agile. The 3D foot scanner is of high quality and the support of Payatek is excellent. Payatek is more famous than others.
Sara Alavi
Bartar Technical Orthopedic Clinic – Ahvaz

Data analysis of high-reliability PayaTek devices has enabled us to provide best diagnosis and services. My main reason for buying from Payatek is to be well-known, well-established and reliable.
Bahareh Akhlaghi
Peykareh Technical Orthopedic Clinic – Mashhad

We have been cooperating with PayaTek since 2014. PayaTek devices provide us with comprehensive and accurate information. The high quality of the products and the proper support of the devices caused us to refer to PayaTek to equip our other clinics.
Marzieh Akbari
Aramis Teb Technical Orthopedic Clinic – Tehran

I had the experience of using devices with different brands. PayaTek has a higher efficiency than other foreign and Iranian brands. Excellent quality and comprehensive support should not be overlooked. We use more than 7 types of PayaTek products in our clinics. Thanks to PayaTek for their excellent products.
Mohammad Moosavi
Hakim Technical Orthopedic Clinic – Tehran

PayaTek is a young, creative and energetic company with excellent and satisfactory product quality. The devices are very easy to use and the support of PayaTek is very strong and desirable. My colleagues and I plan to buy other products from PayaTek in the future.
Ablfazl Toozandejani
Afratan Technical Orthopedic Clinic – Mashhad

After much review and comparison of foot pressure scanner reports, we came to the conclusion that PayaTek's product is very advanced and reliable
Ali Dabaghian
Baztavan Technical Orthopedic Clinic – Gorgan

I have been cooperating with Payatek since 2015. I am satisfied with the quality of the products and the device has not had any problems so far. We are satisfied with the use of the device in research.
Mohammad Sedaghat
Tavan Mehr Technical Orthopedic Clinic – Amol

PayaTek is a reputable company in the field of scanning equipment. Software and hardware compatibility has been excellent. The first reason I bought from Payatek is strong support, good quality and assurance of correct information.
Mohammad Salahi
Parvaz Technical Orthopedic Clinic – Mashhad

Three years ago, I bought a foot scanner from Ferdowsi Payafnavaran Company and I am very satisfied. They have excellent support and services and I thank them.
Mohammad Esfandiari
Nikan Orthosis clinic – Amol

Excellent software, great support. Whenever a problem occurs, it is fixed in less than ten minutes after contacting Payatek support. The software is very simple and anyone can learn it in less than an hour.
Fatemeh Beigi
Fine Orthopedic Clinic – Qom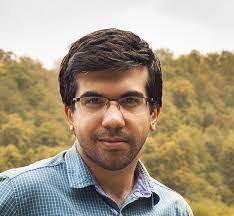 It has been four years since I got the scanner from Payafanavaran Company. During this period, there was no particular technical problem and I am completely satisfied. The quality of software and hardware together has been so high that I recommend this device to all my colleagues. Thank you very much for the excellent service.

Hamid Pazham
Pazham Orthopedic clinic – Tehran
I am very happy to choose Payatek for the foot pressure scanner. The device worked really well and did not bother me. Also, the support has been exemplary great from the beginning..
Maryam Kalhori
Sepidar Orthopedic Center – Tehran